Main Menu
Home
 
 Discover Iowa

About Us

Advertise With Us

FAQs

Why Shop Locally

Coupons & Specials

Link Exchange

 User Panel (Login)
 
 Add your listing
 
 Compare Listing Options
 
 Contact Us
 
 Admin Panel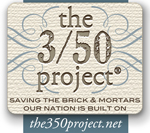 Smokin' Joe's Tobacco & Liquor Outlet
904 1st Ave NW
Cedar Rapids, IA 52405

Description:  Smokin' Joe's Tobacco & Liquor Outlet was established in 1997 and is one of the largest tobacco retailers in Iowa. We specialize in providing the best quality products such as cigarettes, beer, liquor, roll your own tobacco, chewing tobacco, snuff, lighters, and accessories.
Contact:  -
MS Outlook Vcard
Hours of Operation:
Specials:
Phone:  (319)286-2994
Fax: 
Mobile: 
Bookmark & Share us:
Send Message
Visit Website
Refer a friend
Mapquest Directions
Print
Listed in these categories
 Shops & Stores - Tobacco Products

 Food & Beverages - Beer, Wine, and Liquor Stores

Spotlight Showcase


Support our Showcase Members who help us build better communities.
Advertisers
Featured Listings
Complete Music Disc Jockey Service
Memories on Fifth
SHARE Iowa
Timmy Flynn's Red Pepper Deli & Grill
Anderson Family Chiropractic
Konek PC
Virtual SEO Marketing
AliCatsRocks
The Salvation Army
Elkader Area Chamber of Commerce
Bike Iowa
Flickers of Fun
LeClaire Chamber of Commerce
Simply Soothing
Clear Creek Orchards
Statistics
Listings Active: 3996
Total Categories: 782
Follow Us
Bookmark & Share: