Main Menu
Home
 
 Discover Iowa

About Us

Advertise With Us

FAQs

Why Shop Locally

Coupons & Specials

Link Exchange

 User Panel (Login)
 
 Add your listing
 
 Compare Listing Options
 
 Contact Us
 
 Admin Panel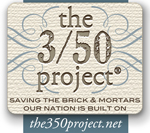 Welcome to Shop Iowa Online's Marketplace
"Your online resource for everything Iowa"
Save Time, Gas and Money with ShopIowaOnline.com
Do you own or manage an Iowa business? Get it listed For FREE
Spotlight Showcase


Support our Showcase Members who help us build better communities.
Advertisers
Featured Listings
Summerset Winery
Main Street Corning
Block Party Studios
It's Made In Iowa, LLC
Dairy Queen of Coralville
Coralville City Government
Elkader Area Chamber of Commerce
All Season Janitorial, Inc.
Barkalow & Associates Realtors
Designs by Reminisce
Darn Good Soap & Candle Company
Designs by Dialarde
Beanpod Candles
Complete Music Disc Jockey Service
Characterwatch.com
Statistics
Listings Active: 3996
Total Categories: 782
Follow Us
Bookmark & Share: