Main Menu
Home
 
 Discover Iowa

About Us

Advertise With Us

FAQs

Why Shop Locally

Coupons & Specials

Link Exchange

 User Panel (Login)
 
 Add your listing
 
 Compare Listing Options
 
 Contact Us
 
 Admin Panel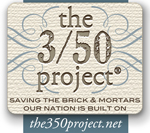 Prairieland Herbs
13505 S. Ave, Woodward, IA 50276
Description:  Prairieland Herbs offers a wide variety of herbal products, including bath and body oils, baby care products, bubble bath, bath salts, hair rinses, beeswax lip balm, lotions, body scrubs, pet shampoos and more. They also sell live plants and herbs to customers who want to try mixing their own products.
Contact:  Donna or Maggie -
MS Outlook Vcard
Hours of Operation:
Specials:
Phone:  515.438.4268
Fax: 
Mobile: 
Bookmark & Share us:
Send Message
Visit Website
Refer a friend
Mapquest Directions
Print
Listed in these categories
 Shops & Stores - Miscellaneous Retail Stores

 Health & Medical - Alternative Health

 Shops & Stores - Bath & Beauty

Spotlight Showcase


Support our Showcase Members who help us build better communities.
Advertisers
Featured Listings
Noble Popcorn Farms
Sugar Grove Vineyards & Gatheringplace
Juan O'Sullivan's Gourmet Salsa
Cindy's Boutique
It's Made In Iowa, LLC
Aunt Hattie's Fanciful Emporium
Dillon Law PC
Cedar Rapids Area Chamber of Commerce
Copyworks
Cornbelt Running Club
Pride of Iowa Market Place
All Season Janitorial, Inc.
Clear Creek Orchards
Thornton House Bed & Breakfast
North Liberty Farmers Market
Statistics
Listings Active: 3996
Total Categories: 782
Follow Us
Bookmark & Share: