Main Menu
Home
 
 Discover Iowa

About Us

Advertise With Us

FAQs

Why Shop Locally

Coupons & Specials

Link Exchange

 User Panel (Login)
 
 Add your listing
 
 Compare Listing Options
 
 Contact Us
 
 Admin Panel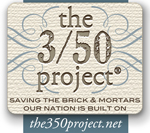 Noble Popcorn Farms
P.O. Box 157
401 North 13th Street
Sac City, IA 50583
Description:  The Best Kept Secret in Popcorn

Noble Popcorn Farms is located in Sac County IA, which has long been known as one of the finest popcorn growing areas in the world. We carry a complete line of popcorn products including: unpopped gourmet popcorn, flavored ready-to-eat popcorn, and supplies.
Contact:  -
MS Outlook Vcard
Hours of Operation:
Specials:
Phone:  800.537.9554
Fax: 
Mobile: 
Bookmark & Share us:
Send Message
Visit Website
Refer a friend
Mapquest Directions
Print
Listed in these categories
 Food & Beverages - Popcorn

 Food & Beverages - Other Specialty Food Stores

 Agriculture, Fishing & Forestry - Farms, Dairies, Ranches & Wineries

 Made In Iowa

Spotlight Showcase


Support our Showcase Members who help us build better communities.
Advertisers
Featured Listings
Main Street Corning
All Season Janitorial, Inc.
Copyworks
Designs by Dialarde
Polk City Chamber of Commerce
North Liberty City Government
AliCatsRocks
Characterwatch.com
Summerset Winery
Hot Wire Auto & Electric Parts
Bike Iowa
Urbancoolradio.com
Affordable Plumbing & Remodeling
Coralville City Government
It's Made In Iowa, LLC
Statistics
Listings Active: 3996
Total Categories: 782
Follow Us
Bookmark & Share: