Main Menu
Home
 
 Discover Iowa

About Us

Advertise With Us

FAQs

Why Shop Locally

Coupons & Specials

Link Exchange

 User Panel (Login)
 
 Add your listing
 
 Compare Listing Options
 
 Contact Us
 
 Admin Panel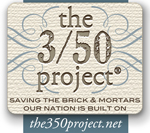 National Mississippi River Museum & Aquarium
350 East Third Street
Port of Dubuque, Iowa 52001
Description:  Six large aquariums and many exhibits feature giant catfish, turtles, otters, ducks, frogs, reptiles and the history of America's most famous river, the Mississippi River.
Contact:  Office -
MS Outlook Vcard
Hours of Operation: Memorial Day weekend thru October 9:00 am - 5:00 pm Daily November thru Memorial Day Weekend 10:00 am - 5:00 pm Daily Closed Thanksgiving and Christmas Day. Closing at 2:00 pm Christmas Eve.
Specials:
Phone:  (563) 557-954
Fax: 
Mobile: 
Bookmark & Share us:
Send Message
Visit Website
Refer a friend
Mapquest Directions
Print
Listed in these categories
 Arts & Entertainment - Visitor Attractions & Tourist Info

 Arts & Entertainment - Museums, Galleries & Libraries

Spotlight Showcase


Support our Showcase Members who help us build better communities.
Advertisers
Featured Listings
Tim Wilson Trenching and Backhoe
Virtual SEO Marketing
Sorensen's Water Conditioning
Wellman, City of
SHARE Iowa
Memories on Fifth
City of Plainfield
Flickers of Fun
Iowa City Area Chamber of Commerce
Soyalux
Quakerdale
Urbancoolradio.com
Designs by Dialarde
Close To My Heart
LeClaire Chamber of Commerce
Statistics
Listings Active: 3996
Total Categories: 782
Follow Us
Bookmark & Share: