Main Menu
Home
 
 Discover Iowa

About Us

Advertise With Us

FAQs

Why Shop Locally

Coupons & Specials

Link Exchange

 User Panel (Login)
 
 Add your listing
 
 Compare Listing Options
 
 Contact Us
 
 Admin Panel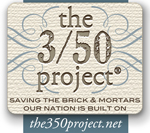 Memories on Fifth
1100 5th St Suite 110
Coralville IA 52241
Description:  Memories on Fifth is your full service scrapbook and rubber stamp store. Memories on Fifth carries a wide variety of scrapbooks, stickers, embellishments, rubber stamps and die cutting systems. They also offer classes for all levels, crops and birthday parties.
Contact:  Kris Ortale -
MS Outlook Vcard
Hours of Operation: Business Hours Monday & Saturday, 10-6 Tuesday-Friday, 10-8 Sunday, 1-5
Specials:
Phone:  319.354.0432
Fax:  (319) 358-2954
Mobile: 
Bookmark & Share us:
Send Message
Visit Website
Refer a friend
Mapquest Directions
Print
Listed in these categories
 Arts & Entertainment - Arts & Crafts

 Shops & Stores - Hobby, Toy, and Game Stores

Spotlight Showcase


Support our Showcase Members who help us build better communities.
Advertisers
Featured Listings
Hawkeye Computer Services
SoyLights®
Bike Iowa
Block Party Studios
River Cities' Reader
Hair Graphic's Studio
Dairy Queen of Coralville
The Creative University
Flickers of Fun
Dillon Law PC
Hot Wire Auto & Electric Parts
Cornbelt Running Club
My Candlelit Home
Iowa City & Coralville Convention & Visitors Bureau
It's Made In Iowa, LLC
Statistics
Listings Active: 3996
Total Categories: 782
Follow Us
Bookmark & Share: