Main Menu
Home
 
 Discover Iowa

About Us

Advertise With Us

FAQs

Why Shop Locally

Coupons & Specials

Link Exchange

 User Panel (Login)
 
 Add your listing
 
 Compare Listing Options
 
 Contact Us
 
 Admin Panel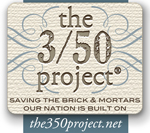 Welcome to Shop Iowa Online's Marketplace
"Your online resource for everything Iowa"
Save Time, Gas and Money with ShopIowaOnline.com
Do you own or manage an Iowa business? Get it listed For FREE
Spotlight Showcase


Support our Showcase Members who help us build better communities.
Advertisers
Featured Listings
River Cities' Reader
Knoxville Chamber and Economic Development Growth Alliance
It's Made In Iowa, LLC
Dillon Law PC
Virtual SEO Marketing
Simply Soothing
Aladdin Restaurant - Cedar Rapids
Timmy Flynn's Red Pepper Deli & Grill
Iowa Health Insurance Network
All Season Janitorial, Inc.
Designs by Dialarde
Konek PC
Coralville City Government
SHARE Iowa
Close To My Heart
Statistics
Listings Active: 3996
Total Categories: 782
Follow Us
Bookmark & Share: