Main Menu
Home
 
 Discover Iowa

About Us

Advertise With Us

FAQs

Why Shop Locally

Coupons & Specials

Link Exchange

 User Panel (Login)
 
 Add your listing
 
 Compare Listing Options
 
 Contact Us
 
 Admin Panel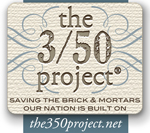 F.W. Kent Park-Johnson County Conservation
2048 Highway 6 NW
Oxford, IA 52322
Description:  This picturesque 1,082-acre park is located 3 miles west of Tiffin on Highway 6. A 27-acre lake, which contains catfish, large mouth bass, bluegill, walleye and crappie, provides the angler with many fine hours of fishing enjoyment. Come and explore the prairies, forests and wetlands, camp or enjoy a swim after an afternoon of fishing, hiking or participating in any of the other activities at F.W. Kent Park.
Contact:  -
MS Outlook Vcard
Hours of Operation:
Specials:
Phone:  (319) 645-2315
Fax: 
Mobile: 
Bookmark & Share us:
Send Message
Visit Website
Refer a friend
Mapquest Directions
Print
Listed in these categories
 Sports & Recreation - Parks & Picnic Areas

 Government - Local - County

Spotlight Showcase


Support our Showcase Members who help us build better communities.
Advertisers
Featured Listings
Summerset Winery
Basket Bowtique
Soy B Lite
Bethany Lutheran Church
Polk City Chamber of Commerce
River Cities' Reader
Prairieland Herbs
Triple B Models
Historic Rock Apartments & Suites
SoyLights®
North Liberty Farmers Market
Simply Soothing
Brewed Cafe
City of Marion
Hair Graphic's Studio
Statistics
Listings Active: 3996
Total Categories: 782
Follow Us
Bookmark & Share: