Main Menu
Home
 
 Discover Iowa

About Us

Advertise With Us

FAQs

Why Shop Locally

Coupons & Specials

Link Exchange

 User Panel (Login)
 
 Add your listing
 
 Compare Listing Options
 
 Contact Us
 
 Admin Panel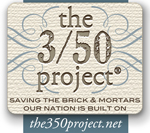 Eagle City Winery
28536 160th St.
Iowa Falls, IA 50126
Description:  Visit our winery, vineyard, gift shop and party room.
Sample our international award-winning wines.
Contact:  Dr. Ken or Carolyn Groninga -
MS Outlook Vcard
Hours of Operation: Winery open 10:00 AM to 5:00 PM Daily , closed Mondays and Open 1:00 PM to 5:00 PM on Sundays.
Specials:
Phone:  (641) 648-3669
Fax: 
Mobile: 
Bookmark & Share us:
Send Message
Visit Website
Refer a friend
Mapquest Directions
Print
Listed in these categories
 Agriculture, Fishing & Forestry - Farms, Dairies, Ranches & Wineries

 Food & Beverages - Wineries

Spotlight Showcase


Support our Showcase Members who help us build better communities.
Advertisers
Featured Listings
SHARE Iowa
SoyLights®
All Season Janitorial, Inc.
Cedar Rapids Area Chamber of Commerce
Warehouse Auto Company
Tabernacle Baptist Church
Iowa City & Coralville Convention & Visitors Bureau
Noble Popcorn Farms
Flickers of Fun
Anderson Family Chiropractic
LeClaire Chamber of Commerce
Affordable Plumbing & Remodeling
McCorkle Hardware
It's Made In Iowa, LLC
Main Street Corning
Statistics
Listings Active: 3996
Total Categories: 782
Follow Us
Bookmark & Share: