Main Menu
Home
 
 Discover Iowa

About Us

Advertise With Us

FAQs

Why Shop Locally

Coupons & Specials

Link Exchange

 User Panel (Login)
 
 Add your listing
 
 Compare Listing Options
 
 Contact Us
 
 Admin Panel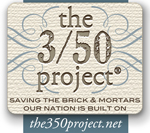 Daugherty Auction & Real Estate Services, Inc.
416 Greene Street
Adel, Iowa 50003
Description:  Family owned and located in Adel, Iowa, Daugherty Auction and Real Estate Services, Inc. conducts over 200 auctions each year. We know how important the results of your auctions are, and the experience of our auctioneers ensures that all of your assets reach their full market value.
Contact:  Kelly Daugherty -
MS Outlook Vcard
Hours of Operation:
Specials:
Phone:  515-993-4159
Fax: 
Mobile: 
Bookmark & Share us:
Send Message
Visit Website
Refer a friend
Mapquest Directions
Print
Listed in these categories
 Shops & Stores - Auctions, Flea Markets & Junk Dealers

 Real Estate, Moving & Storage - Other Activities Related to Real Estate

Spotlight Showcase


Support our Showcase Members who help us build better communities.
Advertisers
Featured Listings
Hawkeye Computer Services
Juan O'Sullivan's Gourmet Salsa
Flickers of Fun
The Secret Cellar
Graphics by Peggy
Elkader Area Chamber of Commerce
JJ's Cupcakes and Creamery
Tim Wilson Trenching and Backhoe
Cedar Rapids Area Chamber of Commerce
Twilight Candles
Soyalux
Prairieland Herbs
Wellman, City of
It's Made In Iowa, LLC
Main Street Corning
Statistics
Listings Active: 3996
Total Categories: 782
Follow Us
Bookmark & Share: