Main Menu
Home
 
 Discover Iowa

About Us

Advertise With Us

FAQs

Why Shop Locally

Coupons & Specials

Link Exchange

 User Panel (Login)
 
 Add your listing
 
 Compare Listing Options
 
 Contact Us
 
 Admin Panel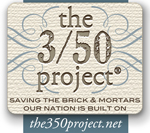 Camp Bean Bed & Breakfast
4955 210th Avenue
Albert City, IA 50510
Description:  Hunters, bring your wife for a getaway -- while you hunt! We offer 560 acres of prime land and permission to hunt them is granted to our guests. Within a fifteen minute drive, another 2,570 acres of DNR ground, in three different areas, is awaiting you and your hunting dogs. Quarry in this area include deer, pheasant, and fox.
Contact:  Merlynn & Andrea Bean -
MS Outlook Vcard
Hours of Operation:
Specials:
Phone:  712-843-5803
Fax: 
Mobile: 
Bookmark & Share us:
Send Message
Visit Website
Refer a friend
Mapquest Directions
Print
Listed in these categories
 Travel - Hunting Lodge

 Travel - Bed & Breakfast Inns

Spotlight Showcase


Support our Showcase Members who help us build better communities.
Advertisers
Featured Listings
Juan O'Sullivan's Gourmet Salsa
Darn Good Soap & Candle Company
Wellman, City of
Iowa Health Insurance Network
SHARE Iowa
Designs by Dialarde
Mt.Hosmer Jam Shop
River Cities' Reader
Sugar Grove Vineyards & Gatheringplace
SoyLights®
Basket Bowtique
Coralville City Government
It's Made In Iowa, LLC
Soy B Lite
Memories That Last
Statistics
Listings Active: 3996
Total Categories: 782
Follow Us
Bookmark & Share: