Main Menu
Home
 
 Discover Iowa

About Us

Advertise With Us

FAQs

Why Shop Locally

Coupons & Specials

Link Exchange

 User Panel (Login)
 
 Add your listing
 
 Compare Listing Options
 
 Contact Us
 
 Admin Panel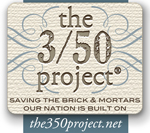 Blue Mountain Lodge
814 Lincoln PL SE
Orange City, IA 51041
Description:  Blue Mountain Brew we've been liscensed brewpub since January 2008, and have been crankin' out the finest in small-batch seasonal beers ever since. Made from all-grain and absolutely no artificial flavorings, our beers make use of ingredients like: toasted pumpkin seeds, Iowa rhubarb, farmer's market raspberries, black walnuts, and much more...come in and see what we're pouring!
Contact:  -
MS Outlook Vcard
Hours of Operation:
Mon., - Sat., 11:30 - 2, Fri., - Sat., 5 pm - Close
Brew seasonal, small batches of beer using regional ingredients.
Specials:
Phone:  712.737.3153
Fax: 
Mobile: 
Bookmark & Share us:
Send Message
Visit Website
Refer a friend
Mapquest Directions
Print
Listed in these categories
 Food & Beverages - Bars, Pubs, Lounges & Taverns

 Food & Beverages - Breweries and Brew Pubs

Spotlight Showcase


Support our Showcase Members who help us build better communities.
Advertisers
Featured Listings
Animal Kingdom Veterinary Care Center
Prairieland Herbs
Polk City Chamber of Commerce
LeClaire Chamber of Commerce
Timmy Flynn's Red Pepper Deli & Grill
Juan O'Sullivan's Gourmet Salsa
McCorkle Hardware
Mt.Hosmer Jam Shop
Curves
SHARE Iowa
Pride of Iowa Market Place
Soy B Lite
My Candlelit Home
Thornton House Bed & Breakfast
Historic Rock Apartments & Suites
Statistics
Listings Active: 3996
Total Categories: 782
Follow Us
Bookmark & Share: