Main Menu
Home
 
 Discover Iowa

About Us

Advertise With Us

FAQs

Why Shop Locally

Coupons & Specials

Link Exchange

 User Panel (Login)
 
 Add your listing
 
 Compare Listing Options
 
 Contact Us
 
 Admin Panel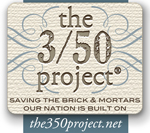 BlueStem Winery
P.O. Box 669
305 Third Street
Parkersburg, IA 50665
Description:  Making wine is what we are about but in addition to the craft of wine making we also operate a retail and web based business marketing homebrewing supplies, brewing ingredients, home brewing equipment along with all the supplies, ingredients and equipment necessary for home wine making. .
Contact:  Vern and Bonnie Holm -
MS Outlook Vcard
Hours of Operation: Wednesday -Saturday from 11:00 to 5:00
Sunday from Noon to 4:00
Monday & Tuesday by chance or appointment

Closed New Year's Day, Easter Sunday, July 4th, Thanksgiving Day and Christmas Day.
Specials:
Phone:  319.346.1046,
Fax: 
Mobile: 
Bookmark & Share us:
Send Message
Visit Website
Refer a friend
Mapquest Directions
Print
Listed in these categories
 Agriculture, Fishing & Forestry - Farms, Dairies, Ranches & Wineries

 Food & Beverages - Wineries

 Made In Iowa

Spotlight Showcase


Support our Showcase Members who help us build better communities.
Advertisers
Featured Listings
Hot Wire Auto & Electric Parts
Historic Rock Apartments & Suites
Darn Good Soap & Candle Company
Summerset Winery
My Candlelit Home
City of Marion
Cedar Rapids Area Chamber of Commerce
AlphaGraphics
Iowa City & Coralville Convention & Visitors Bureau
It's Made In Iowa, LLC
Konek PC
JJ's Cupcakes and Creamery
Designs by Dialarde
The Creative University
The Secret Cellar
Statistics
Listings Active: 3996
Total Categories: 782
Follow Us
Bookmark & Share: