Main Menu
Home
 
 Discover Iowa

About Us

Advertise With Us

FAQs

Why Shop Locally

Coupons & Specials

Link Exchange

 User Panel (Login)
 
 Add your listing
 
 Compare Listing Options
 
 Contact Us
 
 Admin Panel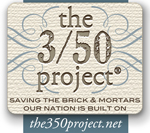 American Dream Home Improvement - Iowa
Description:  American Dream Home Improvement are the local home improvement experts you need! We provide high quality roof repair, roof replacement, and siding installation services to homeowners in Greater Davenport.

American Dream Home Improvement has been providing expert roofing and siding services since 2000, and we've helped over 60,000 satisfied customers! When you choose us, you can count on reliable service, excellent customer care, and the best craftsmanship available. We pride ourselves on working with you to ensure that all your needs are met.
Contact:  -
MS Outlook Vcard
Hours of Operation:
Specials:
Phone:  319-800-6161
Fax: 
Mobile: 
Bookmark & Share us:
Send Message
Visit Website
Refer a friend
Mapquest Directions
Print
Listed in these categories
 Construction Equipment & Contractors - Roofing & Gutters

Spotlight Showcase


Support our Showcase Members who help us build better communities.
Advertisers
Featured Listings
Konek PC
Wellman, City of
SoyLights®
Barkalow & Associates Realtors
Warehouse Auto Company
Pride of Iowa Market Place
Iowa City & Coralville Convention & Visitors Bureau
Close To My Heart
The Creative University
Iowa Health Insurance Network
Hot Wire Auto & Electric Parts
It's Made In Iowa, LLC
Beanpod Candles
Curves
Characterwatch.com
Statistics
Listings Active: 3996
Total Categories: 782
Follow Us
Bookmark & Share: